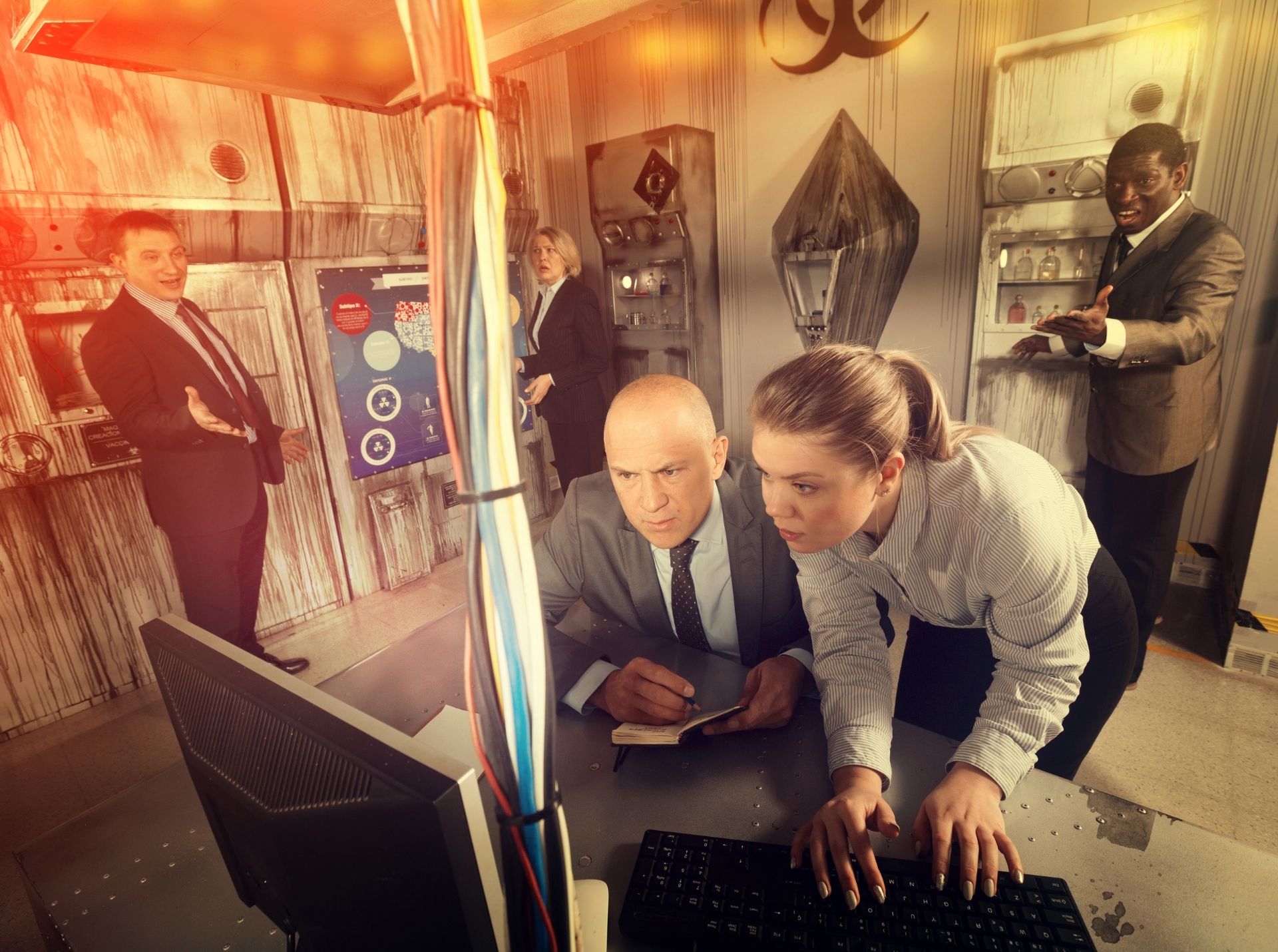 Corporate Events
Team building activities can be invaluable for efficiency and for the general atmosphere in the office, but only if they are done right.
This is why The Panic Room Niagara can help you organize an unforgettable team building event. In intense 60 minutes, game participants will not only enjoy themselves but also have their various skills tested and enhanced.
Birthday Parties
Trying to find something extraordinary for your Birthday celebration? Something that won't just be remembered but talked about for weeks? Celebrate your Birthday at The Panic Room Niagara!
We offer a new and exciting challenge that will make your party one to remember! At The Panic Room Niagara, you and your guests will team up to be locked in a room with a unique mission to complete. You will have 60 minutes working together to crack the riddles, solve the puzzles, and escape!
You can rent the whole location or just a single experience for your birthday celebration. We even have a party room available! For more details, please contact us.
Proposals
Want to make an unforgettable and unique proposal for your special someone? Propose at The Panic Room Niagara and give them the proposal of a lifetime! Just two of you locked inside the room (very intimate and uniquely romantic!), trying to find the way out and solve problems. Along the way…your beloved can find a hidden ring (or equivalent), and you can pop the question in the ultimate surprise proposal!
We can set up decorations, flowers, a champagne toast, etc. in the room, or in the reception for when you exit the room (provided at your expense).
We can customize the room to accommodate any creative ideas you might have for your special proposal! For more details, please contact us.
private events
There's simply no better way to create a unique and unforgettable memory than working together to escape the room.
We are happy to arrange your private event to allow time for refreshments, presents, and any other tricks you happen to have up your sleeve.
Daytime events are available. To make a reservation, please contact us.